THEATER
Science advisor for the NSF-supported interactive theater experience entitled Group Intelligence on molecular assembly and complexity. The production by Out of Hand Theater premiered in Atlanta in April 2011 with five performances. It was performed in the Netherlands during the summer of 2011. In 2012, it was performed at the Cambridge Science Festival, and the International Festival of Arts and Ideas. Also gave a public science talk at the Festival of Arts and Ideas. This collaboration is between Out of Hand Theater and the NSF/NASA Center for Chemical Evolution.
Watch the movie.
MUSIC
Collaborated with Emory University Professor of Music Steve Everett, who is composed a string quartet composition entitled First Life. More detail on the science behind the music. Held a public conversation to discuss the process in April 2011, among Grover, Everett and Atlanta Symphony Orchestra Maestro Robert Spano. The world premiere was March 4, 2012. Read about it in C&E News.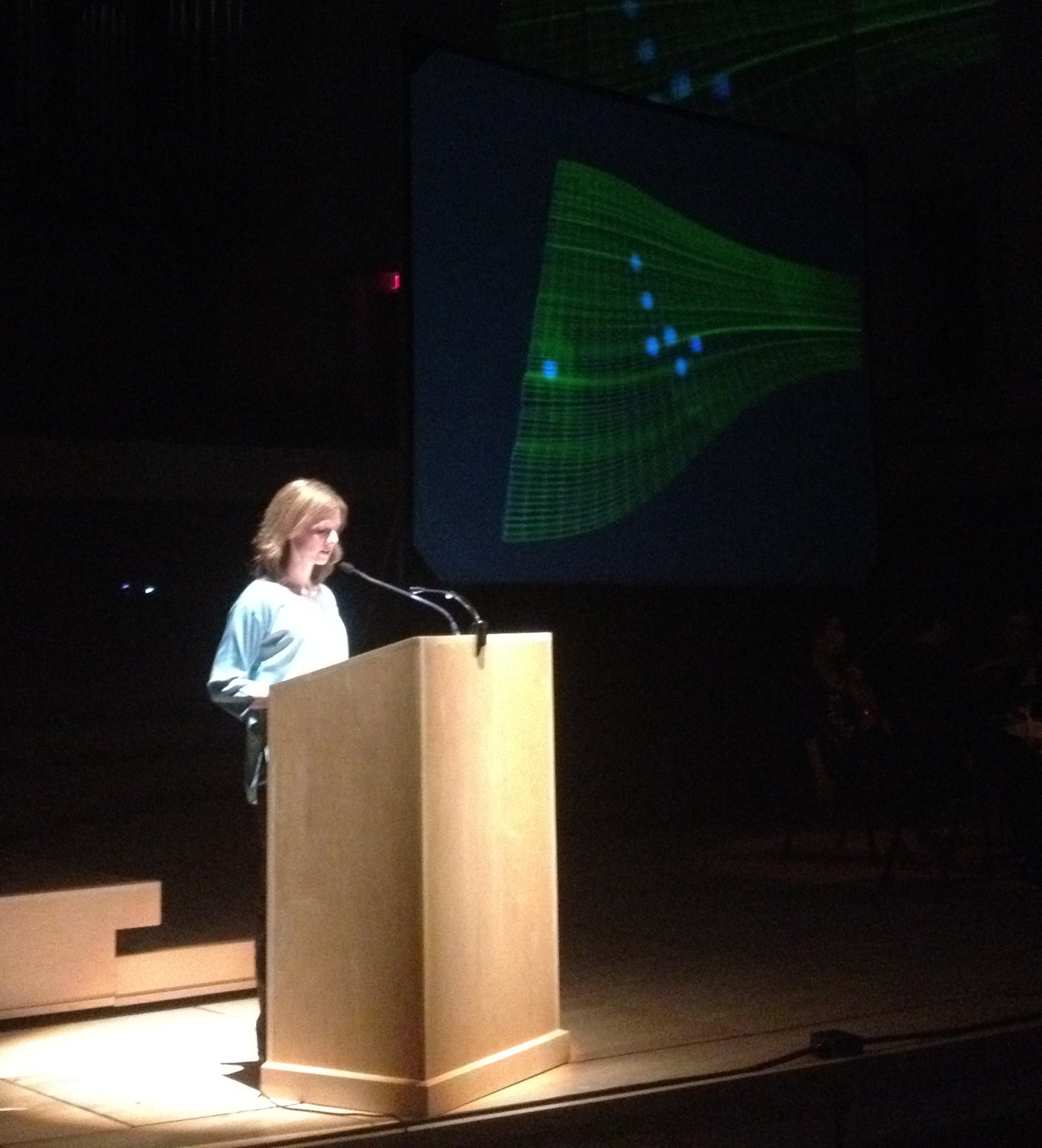 Watch and listen to First Life: Part 1, Part 2, Part 3, Part 4, Part 5
HIGH SCHOOL
In Summer 2016, hosted Mr. Clay McElheny from Lake Oconee Academy, through the Georgia Intern Fellowship for Teachers (GIFT) program.